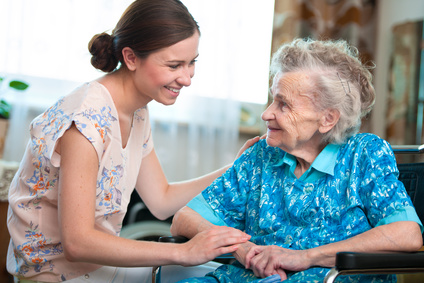 Why receive care at home?
The benefits are clear – receiving care inside your own four walls for as long as possible is preferable to all.
The reasons for seeking care at home:
The cared for person finds themselves within their own trusted, known environment.
The carer has the necessary time to best cater for the individual needs and requirements.
Both are invaluable advantages to both the care giver and care receiver.
Fate not only affects those individuals receiving care, but also the compassionate relatives and friends around them.
We have heart, we have sympathy and we have compassion up to the fateful goodbye.
5 steps to the best nursing care

1
Step 1

2
Step 2
Based on your answers, we prepare a non-binding quotation.

3
Step 3
When our offer is accepted, we forward the recommended suggestion for your ideal caring staff.

4
Step 4
If you are ready to proceed, we provide a contract to sign between our company and yourself.

5
Step 5
After signature, your nursing care will begin 7 – 14 days later.